The Notting Hill Carnival Parade
Create memories that will last a lifetime

Joining a masquerade group allows you to dress up, dance, play music or just soak up the experience of being fully involved as part of the Notting Hill Carnival Parade. It's a unique, liberating party atmosphere! Glorious Backstage Arts specialises in helping those new to the event (or returning after watching from the sidewalk) enjoy a great day out. A great time without the stress of struggling to get home or negotiating the crowds.
Come alone or with others, dress up in your own traditional costumes, or hire our carnival accessories and outfits for the day. Relax over lunch on the double decker bus or dance behind the float all day! Glorious Backstage Arts has been taking families, teenagers....people of all ages to the event for twenty years from our base at Islington Arts Factory, Islington N7 0SF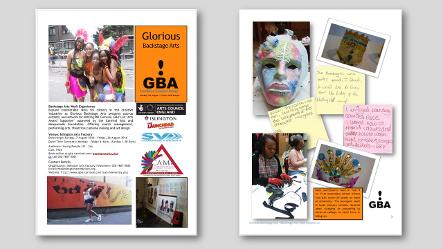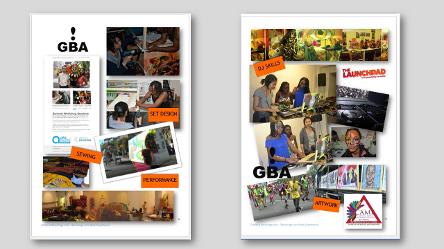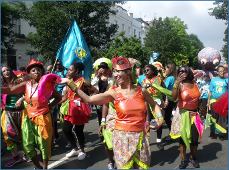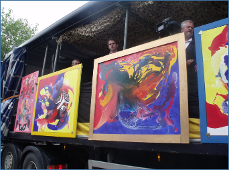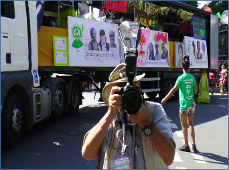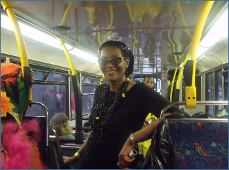 Celebrate and showcase African and Caribbean Masquerade and Culture
Notting Hill Carnival Parade: Open level no prior experience necessary. Costume hire and transport via Double Decker bus to and from Notting Hill Carnival parade. Departing from Islington Arts Factory / meeting point Barlby Road.
Security wristbands and all day bus access to support vehicle and float to relax, have fun and Masquerade! August Bank Holiday Sunday and or Monday: departs at 7.30am from Islington Arts Factory N7 0SF price per day £60.00p adults £90.00 both days / £45.00p children.
Register for Sunday 25th August
Register for Monday 26th August
Group departs at 7.30am from Islington Arts Factory on Sunday 25th August for the carnival parade. Too early! parade route meeting point details provided. Advance booking required, payment secures place. Children must be accompanied by an adult. Contact Angela Slocumbe for further information and details.
Sunday 25th August is our family day for children. Bank Holiday Monday's a great day out for adults.
Venue: Islington Arts Factory, 2 Parkhurst Road N7 0SF: Small car park and free parking available on Camden Road. The nearest tube station is Caledonian Road on the Piccadilly Line, Bus routes: 29, 17, 254, 259, 263, 91 all stop opposite.
Choreographer Francis Angol Dance Programme: weekly multi-generational dance rehearsal takes place on Sunday's from 4pm – 7pm. Open level no prior experience necessary August 12th, 19th and 5.30 - 7.30pm Saturday 24th.
Participants will be introduced to Caribbean Carnival Street festival dancing, expressed to an eclectic array of Afro house, Soca rhythms and beats. All participants will be given the opportunity to perform as part of GBA's carnival band at the Notting Hill Carnival.