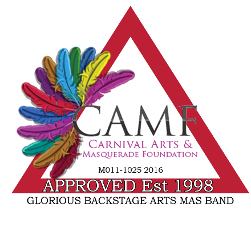 Experience Europe's Largest Street Festival
Notting Hill Carnival Costume Parade
Sunday August 25th and Monday August 26th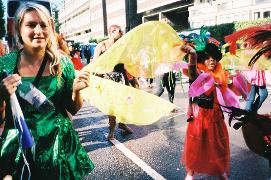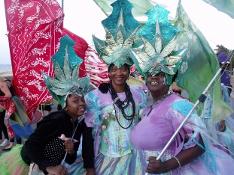 Since 2010 GBA's tour programme has expanded to include performances at Birmingham and Luton Carnivals, St. Pauls Carnival in Bristol, Ryde Illuminated Night Carnival on the Isle of Wight, the Grand Carnival Splash at Alexandra Palace, Hackney One Carnival and Olympic Torch Parade and the Notting Hill Carnival.
The London Notting Hill Carnival
Sunday August 25th is a day designed for children and families, with Bank Holiday Monday 26th 2019 traditionally aimed at adult masqueraders.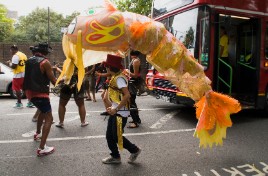 We take participants to and from Islington to experience being part of high profile carnival costume parades.
The NHMBA Grand Carnival Splash
A fantastic opportunity to see all the large costumes produced for performance during the Notting Hill Carnival Parade. A great day out for the family.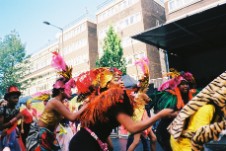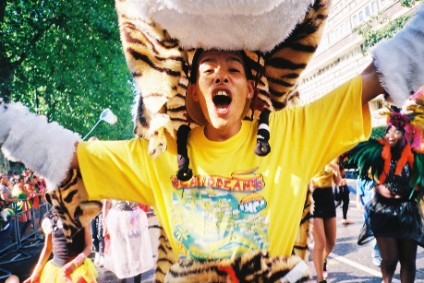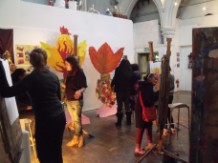 Since 2008 GBA has sought to engage new audiences by exhibiting large costume structures at Islington Arts Factory during Black History Month.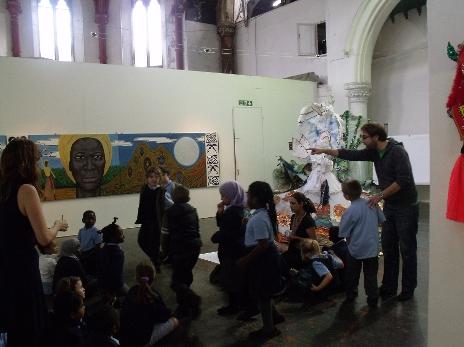 The Black Art of Making Mas
From the traditional, subversive themes and characters of old Mas to the exotic fusion of Afro-Caribbean and Latin inspired designs we see today. The 'Black Art of Making Mas' Black History Month exhibition. Islington Arts Factory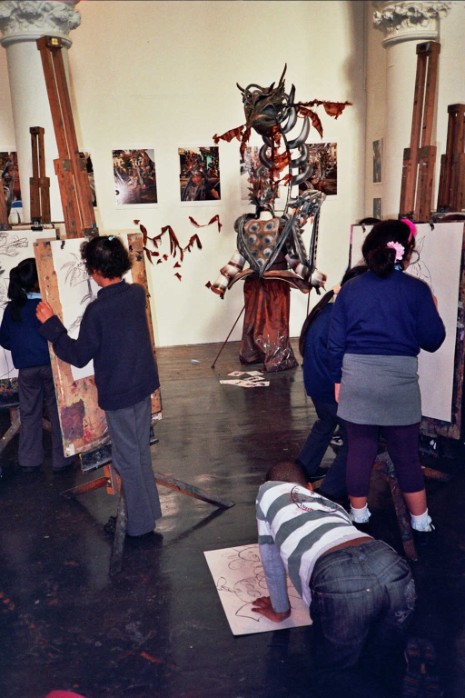 Gallery Events and Activities
Glorious Backstage Arts provides interactive gallery events for schools to explore the masqueraders' costumes, images, and the backstage arts required to create this maverick art form. Advanced booking required