cAD-NET
Working to improve sustainability quality and opportunitY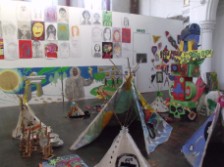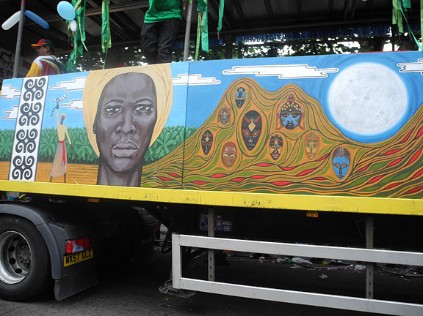 COURAGE 'Queen Mother Nanny' the story of the Maroons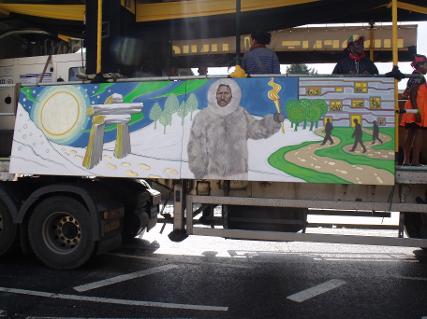 DETERMINATION 'Mathew Henson' 1909 Great Explorer
The Carnival Arts Development Network
The members of CAD-Net started collaboration in 2004, presenting their costumes together at the Notting Hill Carnival. Each of the collaborating members had different themes but the collaboration worked well, reducing the financial burden whilst discovering that radically different costume styles could complement each other. The collaboration was able to achieve 9th place in the small bands category at the Notting Hill Carnival 2004.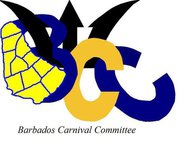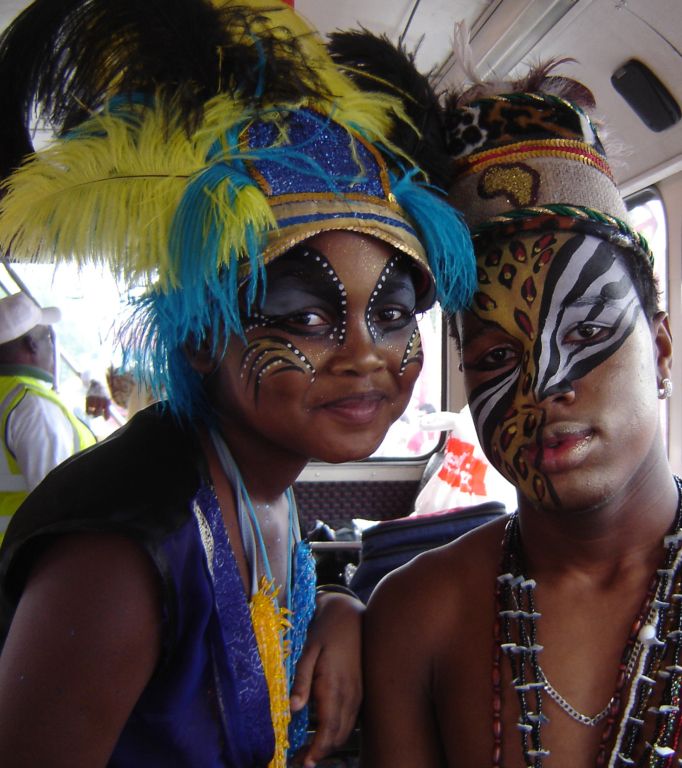 Barbados Carnival Committee
BCC is based in Wandsworth, and has been a member of CAD-Net since 2005. Winston Dottin is the founder member of the Barbados Carnival Committee and has been involved in developing social and cultural events that encourage participation amongst London's transport workers and the Barbadian community.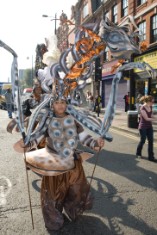 Fusion Community Carnival Arts is based in the London Borough of Brent. It seeks, in the first instance, to encourage creativity, provide opportunities for experience and education in the arts and to pass on skills particularly in carnival costume design and construction.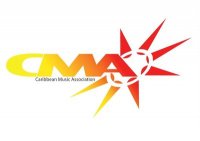 Cad-Net groups belong to the Masquerade and Music Associations for LNHCL participants.
Continuos Professional Development
CAD-Net works to maintain its collaborative success:
Sharing production, project costs and expertise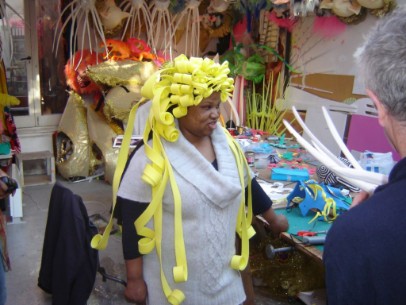 CAD-Net Exchanging skills, ideas and expertise. Working as CAD-Net enables each Carnival Bandleader to lead on specific tasks or projects.
CAD-Net Working with local groups, schools and arts organisations in the consortium's areas.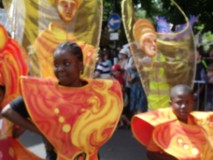 All practitioners and volunteers working with children are required to obtain CRB clearance.
CAD-Net's key officers have teaching qualifications, have been Ofsted registered or hold accredited health and safety or first aid certificates. Two members of the management committee are qualified A1 Assessors with experience of supporting candidates taking NVQ Level 2 qualifications. Volunteers have now been supported by Deutsche Bank to achieve their SIA Door Supervisors qualifications.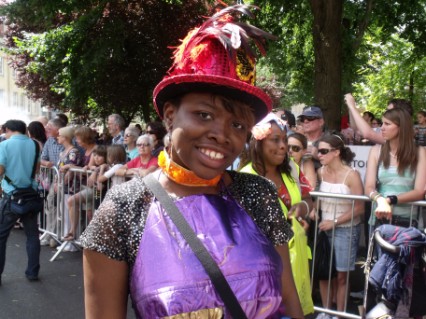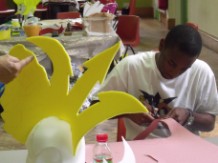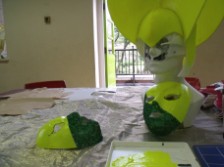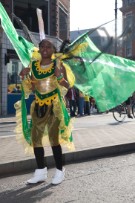 Jamboulay Carnival Arts Promotion is based in Hackney and has been in existence since 1996. Managing workshops and organising the on-the-road production of the group at many carnivals and festivals including the Hackney Marde Gras and the Notting Hill Carnival.
Glorious Backstage Arts is based in Islington.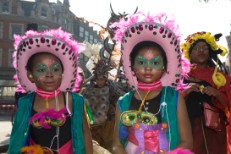 GBA is a founder member of the Carnival Arts Development Network, created to support the sustainability of small Mas Bands. As a bandleader CAD-Net provides me with an valueable support system during the pre-production process. As an artform, the Carnivalist is required to incorporate a wide range of skills to present the work produced. Working in partnership with other bandleaders provides the practical solutions required to develop the quality of the projects and costumes created. Angela Slocumbe
Providing an opportunity to expand programmes to cover other regions of England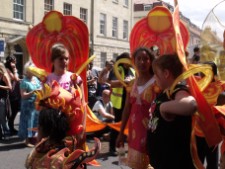 We collaborate to review the problems faced which helps us plan and submit joint funding bids.
An NVQ Level 2 qualification in Spectator Safety now helps bands to improve stewarding.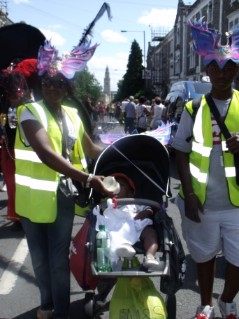 CAD-Net Providing practical and technical support to its partner groups;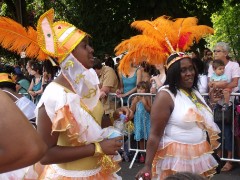 CAD-Net:
Wandsworth
Islington
Hackney
Brent