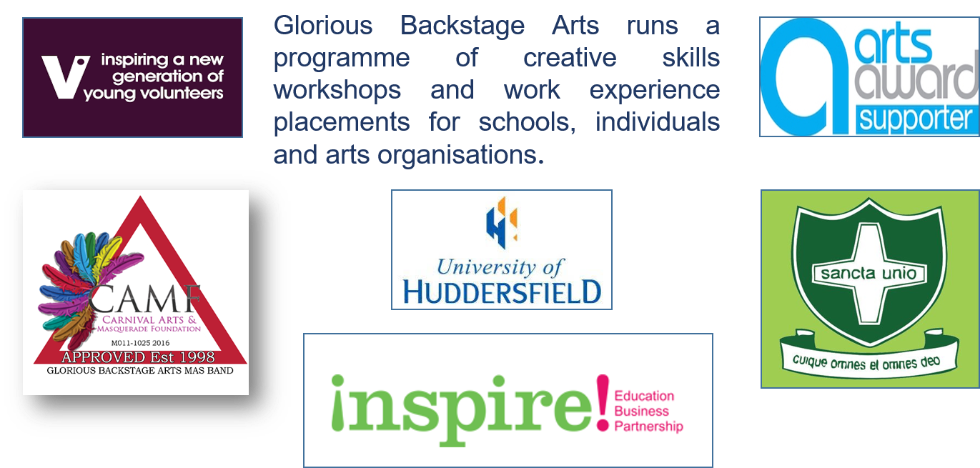 For 20 years the team lead by Creative Director Angela Slocumbe has been providing creative opportunities for work experience. We believe in the potential of our volunteers and provide roles and responsibilities that demonstrate their competence and abilities via high profile events. Every applicant, their goals and aspirations are unique. Following an informal interview we structure a bespoke plan that enables each person offered a placement the opportunity to focus on their aspirations via the roles given.
Carnival Arts Workshops provided to motivate, encourage and train young people in different aspects of design and performing arts. Childrean and young adults are actively involved in creating and being part of events which will build their confidence and team work skills.
The aim is to encourage participants to develop confidence in their creativity and the performing arts, to work individually and as part of a team. We aim to help learners explore new skills and motivate themselves via a mixture of costume making, drawing, dance and drama.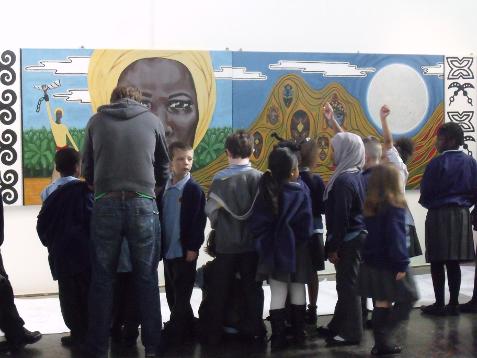 Courage was reflected in the life of Queen Mother Nanny. Leader of the Maroons, African's who refused to live as slaves and escaped to freedom. Her courage and determination helped the people of Jamaica fight against servitude and achieve freedom.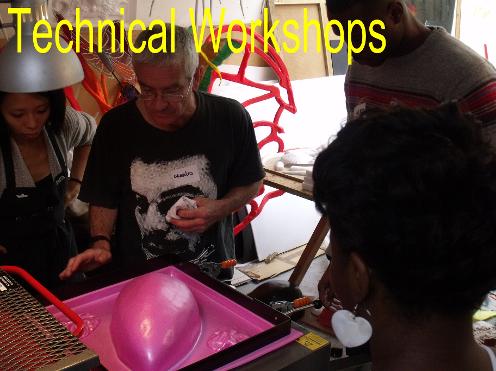 Dance
The amalgamation of dance styles and steps associated with Latin, African and Caribbean carnival's also encourages boys and girls to develop their spatial awareness, stamina and knowledge of traditional and contemporary movement and performance. Our dance education programmes are produced in collaboration with Bamboch Caribbean Dance and Movement Angol.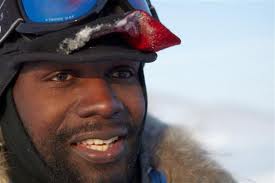 Dwayne Fields was the first Black British man to reach the North Pole in May 2010. Dwayne spoke to us about 'Mathew Henson' the African American explorer who was the first man to achieve this challenge in 1909 and in whose footsteps he was determined to follow.

Support from the Arts Council helped us display our art to thousands of people and encourage a dialogue about the amazing lives of our African Caribbean ancestors
CAD-Net The Carnival Arts Development Network
Themes
Carnival costumes are designed to portray historical, fantasy, or contemporary themes.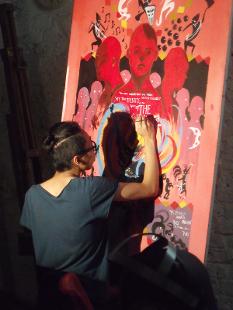 Workshops incorporate drama and storytelling to communicate and explore the emotions, characters and stories behind the costumes presented.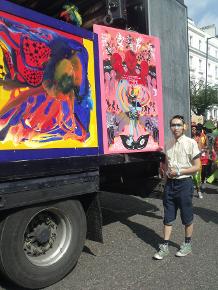 The design theme for 2011 - 2012 sought to portray stories inspired by the paralympic values of determination, inspiration,courage and equality.We are looking at real Inspirational people whose lives reflect, the courage, determination and excellence we can all work to achieve. Since 2014 we have explored the traditional characters associated with masquerading.