Take Part: Notting Hill Carnival Dance Costume Making and Performance 2017
We want to provide the chance for people to get involved and take part in carnival events and festivals. This page will provide information about performing with our masquerade band in London's Notting Hill Carnival on Sunday 27th and Monday 28th August 2017.
Adult performers: £60.00p

Child performers: £35.00p
Notting Hill Pre-Carnival Activities
Dance, Costume Making and Performance
Sunday 27th August is our family day for children. Bank Holiday Monday's a great day out for adults (prices below).
Glorious Backstage Arts (GBA) has been working introduce new groups and individuals to the delights of masquerading for seventeen years.
Notting Hill Carnival Parade: Open level no prior experience necessary. Costume hire and transport via Double Decker bus to and from Notting Hill Carnival parade from Islington Arts Factory to and from Notting Hill Carnival parade; security wristbands and all day bus access to support vehicle and float to relax, have fun and Masquerade! August Bank Holiday Sunday and or Monday: departs at 9.30am from Islington Arts Factory N7 0SF price per day £60.00p adults / £35.00p children

Group departs at 9.30am from Islington Arts Factory on Sunday 27th August for the carnival parade. Advance booking required, payment secures place. Children must be accompanied by an adult. Contact Angela Slocumbe via the link opposite for further information and details.

Dance: weekly multi-generational dance workshop tbc / rehearsal takes place on Sunday's from 4pm – 5pm, Open level no prior experience necessary £6.00p.
Costume: Free summer university arts, media and performance programme for 16 – 24 year olds living or studying in Islington 4.00pm – 6.00pm Wednesdayday to Friday from 16th – 25th August. Participants will be introduced to Caribbean Carnival Street festival dancing, expressed to an eclectic array of Afro house, Soca rhythms and beats. All participants will be given the opportunity to perform as part of GBA's carnival band at the Notting Hill Carnival.
Venue: Islington Arts Factory, 2 Parkhurst Road N7 0SF: Small car park and free parking available on Camden Road. The nearest tube station is Caledonian Road on the Piccadilly Line, Bus routes: 29, 17, 254, 259, 263, 91 all stop opposite.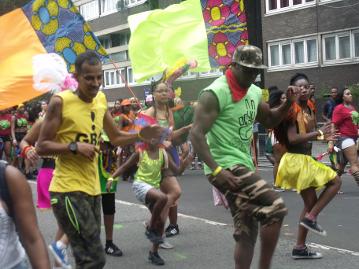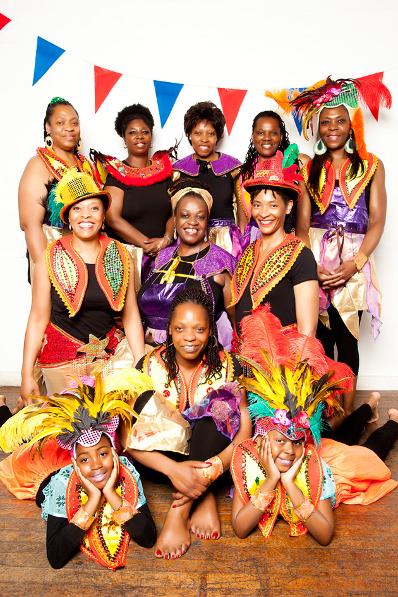 The official Splash DVD was produced by Glorious Backstage Arts and features the best costumes produced for the 2010 season, a flamboyant, exotic spectacle featuring Carnival costumes and performances from NHMBA Mas Bands in the UK and beyond. Get into the Carnival spirit, by experiencing the richness, rhythm and fantastical nature of the children's and adults masquerade performances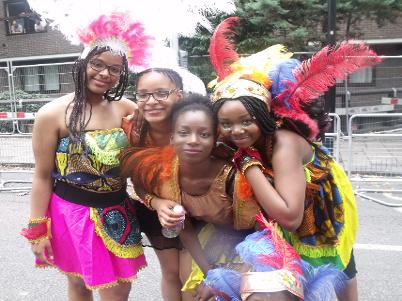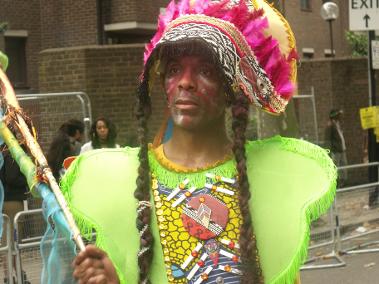 Contact us to reserve tickets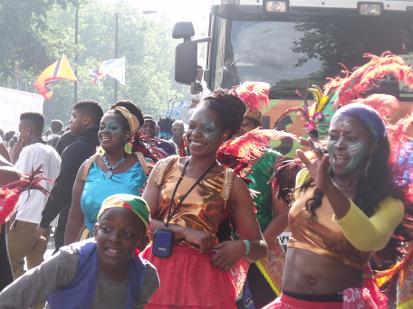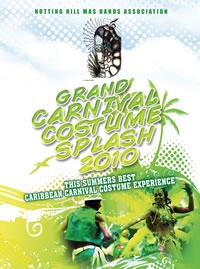 The annual Grand Carnival Costume Splash was held in London at Alexandra Palace. GBA's behind the scenes look at the costumes presented provides those not familiar with the event the chance to view the extravagant, colourful and creative costumes produced by England's premier Carnival bands and designers.